Missed Ibiza? Bedouin Brings the White Island Experience to You
Have the summer blues got you down because you can't make it to Ibiza? Fear not! The DJ duo Bedouin, a hot name in today's electronic music scene, debuts a breathtaking visual experience that brings the essence of their iconic SAGA residency at Pacha Ibiza right to your living room. Prepare to dive into the legendary White Island vibe over and over again.
Bedouin's Full-Length Feature Film: A Doorway to SAGA Universe
The duo, not content with merely showcasing their work within the confines of the revered club they call home, have created a new dimension to the SAGA universe. They've filmed the entirety of their 2023 season opening party set, transforming it into a full-length feature movie. This film doesn't just let you watch; it virtually transports you into the DJ booth with the duo, offering a truly immersive experience. This visual journey grants you a unique, insider glimpse into a globally sought-after experience – the magic of a night at SAGA – all from the comfort of wherever you are in the world. Want to see it for yourself? Check out the video here.
SAGA: The Brainchild of Bedouin
Tamer Malki and Rami Abousabe, the multi-talented minds behind Bedouin, first introduced the world to their ethereal event concept, SAGA, in Ibiza in 2017. Since its inception, the immersive and award-winning residency has evolved into an integral part of the island's electronic music scene, with its parties amongst the best attended on the island.
Wednesdays at SAGA: A Gateway to Mystical Soundscapes
Every Wednesday, SAGA serves as a portal to an otherworldly realm, meticulously crafted through the Bedouin's unique blend of sounds. From their distinctive late-night performances to concept-driven shows and spellbinding theatrical encounters, a night at SAGA is more than a party – it's a journey into a mystical dimension, born from Bedouin's visionary sonic ethos.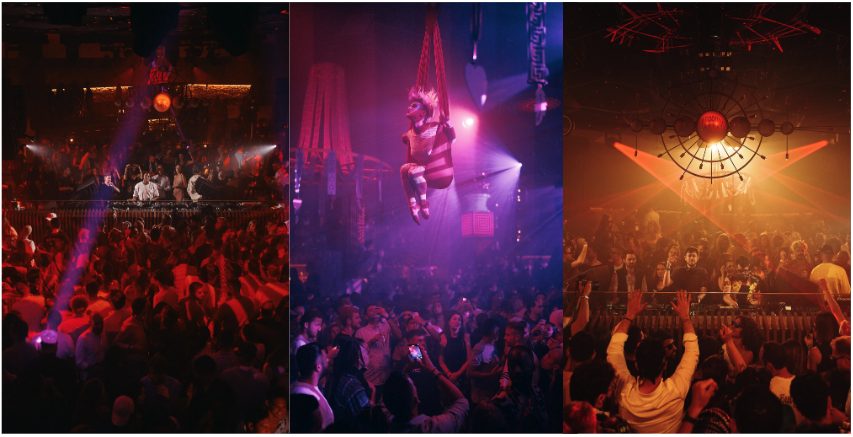 About Bedouin
Bedouin is an American-based music production and DJ partnership consisting of Tamer Malki and Rami Abousabe. Together they share a broad sonic vision that pulls from their diverse influences owing to their Middle Eastern heritage, Western upbringing and worldly travels. As musicians, singers, songwriters and multi-instrumentalists, they've pioneered a distinctive and timeless sound that has connected with crowds from all corners of the world.
Their Musical Journey
Their sophisticated productions have been featured on some of the world's most notable labels such as Crosstown Rebels, Get Physical, All Day I Dream, and recently their own imprint – Human By Default. Select major label releases include remixes for Black Coffee and Virgil Abloh on Ultra and Sony/Universal.
Acknowledgements and Performances
The duo was featured twice on BBC Radio 1 Essential Mix and named "Breakthrough Artists" by Mixmag. They have played Coachella, Tomorrowland and Art Basel as well as iconic venues like Ushuaïa, Wynn Las Vegas, and Scorpios.
SAGA: An Award-Winning Residency
In 2017, they launched SAGA, their award-winning weekly Ibiza residency and event concept which continues to be one of the island's most sought-after weekly parties.
Human By Default: The Birth of Their Record Label
2020 marked the launch of their record label Human By Default with their Whistleman EP and in 2022, Bedouin recorded a groundbreaking set with Cercle, filmed in Petra, Jordan.
The Debut Album: Temple of Dreams
May 2023 marks the release of their long-awaited debut album, Temple of Dreams, a transcendent, deep listening experience seven years in the making.