Made with Care - Artisan Craft Fairs for 2022
We have been living in a world of fast fashion and mass production of cheap, throwaway items for many decades now but in recent years there has been a resurgence in craft making, products designed to last and made with care by artisans.
In 2019 the craft sector accounted for some £3bn in the UK and €2.9bn in Ireland.
Here are some of Ireland and Britain's best Christmas and Winter Craft Fairs.
Haddon Hall, Derbyshire
Haddon Hall in Derbyshire has made quite a name for itself in recent years with the quality of its Mercatum artisan markets that feature the best of local, regional and national craft makers. Browse and shop as you wend your way through the romantic Haddon Hall, its courtyard and terraces.
When: 24 Nov, 25 Nov, 26 Nov, 27 Nov and 1 Dec, 2 Dec, 3 Dec, 4 Dec
9.30 am to 5.00 pm (last entry at 4.00 pm)
Where: Haddon Hall, Bakewell, Derbyshire DE45 1LA – see map below
Cost: £7.50
Contact: https://www.haddonhall.co.uk/events/event/mercatum-winter-artisan-market/
Social: Instagram – https://www.instagram.com/haddonhall/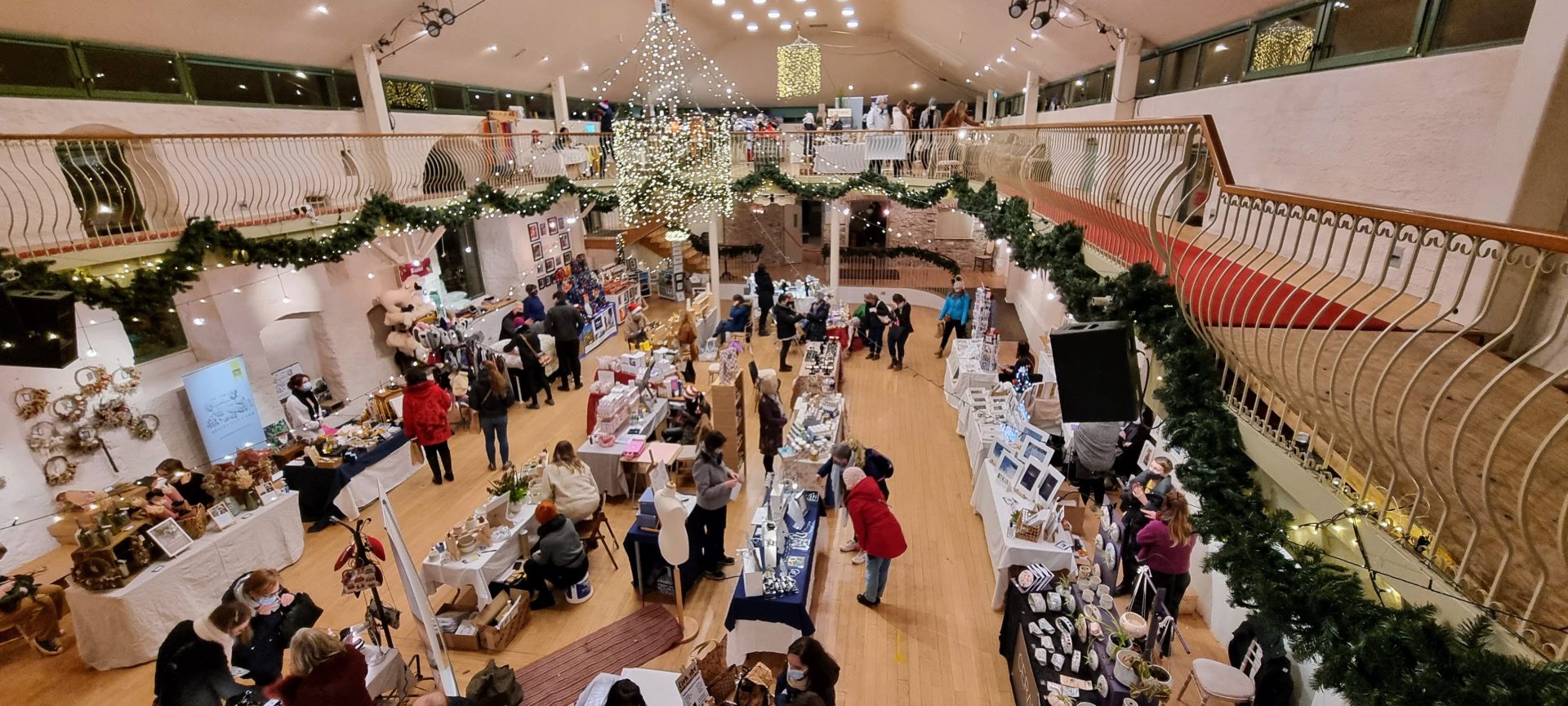 Ballymaloe, Cork, Ireland
Ireland is home to many fine artisans and the world-renowned Ballymaloe House have over recent years carefully curated a fine artisan craft fair over two weekends in November. Featuring activities for children, live music, craft making demonstrations and mulled wine.
Who: Classic silver, gold and gemstone jewellery by Christina Keogh – https://christinakeogh.ie 
Silk scarves by Clare O'Connor – https://www.clareoconnor.net/shop-silkscarves-cashmerescarves
Ireland's only vermouth – https://valentiaislandvermouth.ie/
When: 18 Nov, 19 Nov, 20 Nov and 25 No, 26 Nov, 27 Nov
Where: Ballymaloe Grainstore, Co. Cork, Ireland
Cost: €6
Contact: https://www.ballymaloegrainstore.com/ballymaloe-craft-fair
Social: Instagram – https://www.instagram.com/ballymaloe_grainstore/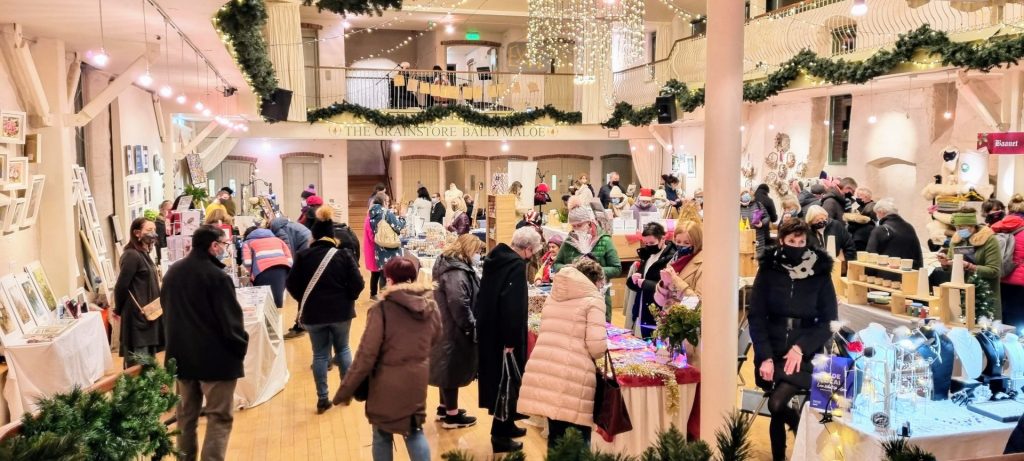 Portmeirion Christmas Food and Craft Fair
The pretty seaside heritage village of Portmeirion in Wales is once again hosting its Christmas food and craft fair featuring the best of local artisan craft makers and food producers.
When: Dec 2, Dec 3, Dec 4
Where: Portmeirion, Wales
Cost: £8
Contact: https://portmeirion.wales/visit/whats-on/food-and-craft-fair