Ireland - Duty and Pride - Squires Gannon
Our Journey to Ireland
It was Monday 20th March 2023 at 5:30am when we set off from Cricklade in Wiltshire, heading northwest to Holyhead, along rain drenched roads and in heavy squalling down pours. Eventually we caught the Irish Ferries Swift ferry across the grey and choppy Irish Sea to the port of Dublin.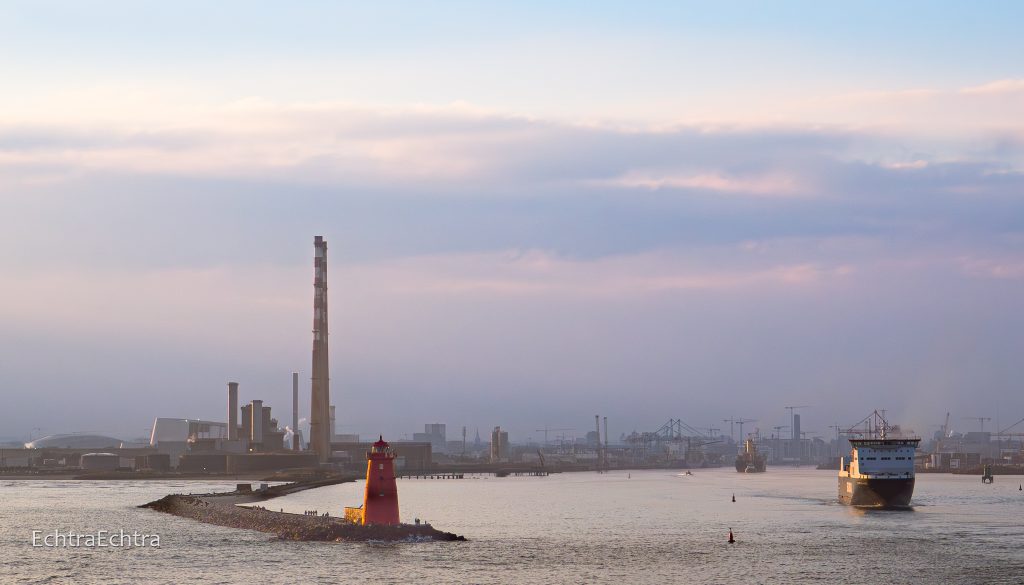 The Purpose of our Visit
It has been twenty years since we last stood on Irish soil.  Why were we back?  Two reasons … to return Jimmy's parents' (Nancy and Ted Farrelly) ashes to their homeland, and to visit the statue of Nancy's dad, newly erected in the summer of 2022, in Kildare town centre. Nancy's maiden name was Gannon and her father was William (Squires) Gannon, the first ever team captain, playing for Kildare, to lift the GAA's newly crafted and now famous Sam Maguire Cup in 1928.
At the Statue of Squires Gannon
By the afternoon we were stood marvelling at Squires Gannon's imposing 9ft tall statue.  He was wearing old fashioned football kit, holding a signed, laced leather football in his left hand and the Sam Maguire Cup in his right.  This was the closest Jimmy ever got to meeting his grandfather, in that moment his heart filled with pride.
A Family Reunion
Jimmy's uncle Paul Gannon (Nancy's brother), his cousin Bernadette, his sister Anne-Marie and his niece Marcella, had all come to meet us by the statue. It had been Nancy's wish to be laid to rest in the impressive family grave, next to her dad. Just a short drive away was the graveyard, where Nancy and Ted were interred, close by is the church where they were married and the home where Nancy was born.
Reminiscing at Paul's Home
Jimmy's sister and niece returned home, but Bernadette drove us to Paul's house, where family photos adorned the walls.  Images of Nancy as a young girl on her Confirmation Day, Squires Gannon lifting the Sam Maguire Cup and of the football team who made it possible.  Sitting in an old Irish home, inhaling the aroma of a constantly lit and warming stove, surrounded by sepia images, I couldn't help but feel momentarily frozen in past times.
Evening in Kildare Town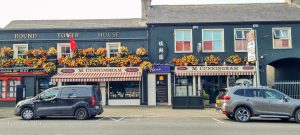 We returned to the centre of Kildare Town, to 'Rooms at Cunningham's' (our beautiful home for two nights) and directly opposite The Squires Gannon pub.  Having first enjoyed a delicious meal in a local restaurant, we felt it was only right that we should raise a pint or two of Guinness to the great man himself, in a pub named after him.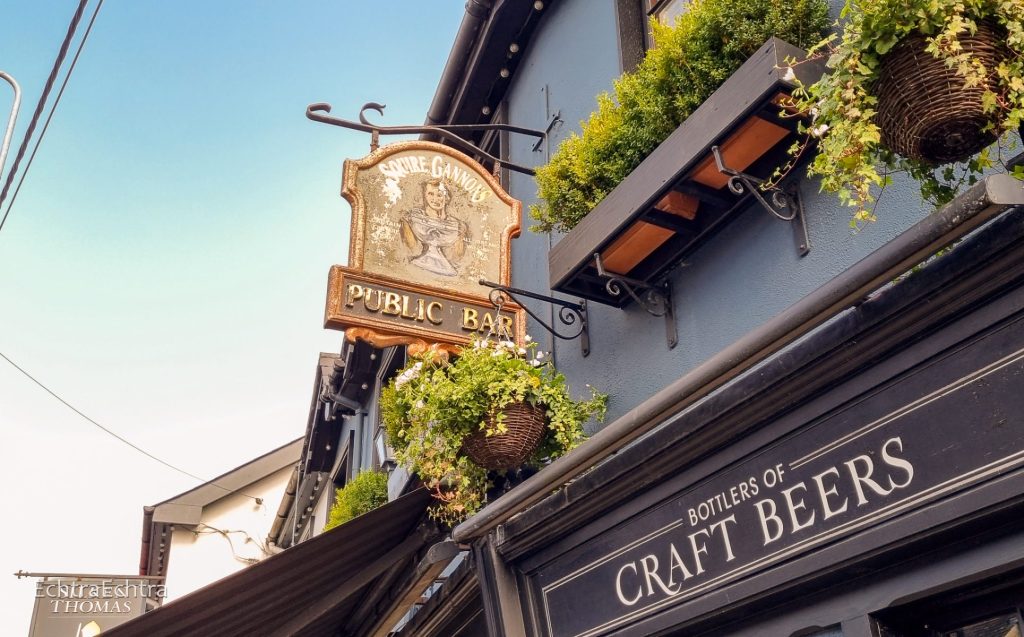 The Journey Home
Our journey home was long and rain filled, but it seemed that each way we turned a rainbow arched its joy … a sign perhaps? The ancestors were happy.
By Kaye Mortimer Ryan